This year, I really want my boys to get a glimpse of the real meaning of Easter. Last Friday, I wrote a post about seven things to do with your toddlers for Holy Week and I invited you to join in with me and my family! On that post there is a "How To" for each activity as well as The Appel Family plan for Holy Week. I am going to be posting about what we do everyday to celebrate, learn, and go deeper with Jesus this Easter.
Holy Week—Day 4 & 5
Wednesday - Pray, Scripture and Song, Dye Easter Eggs
Well, we did it! I hard boiled 18 eggs and we dyed them. This is something that I have been doing since I was very little and I love sharing this tradition with my kids! Now to hide them...
Photos for you:
Maundy Thursday - Pray, Scripture and Song, Wash Feet
Washing the feet of three toddlers at one time was a bit of a thing, but I think we managed to make a small impact on their understanding of the Easter story! We gathered all of our supplies together and brought the kids over to their little chairs. I read the story of Jesus washing His disciples' feet. I accidentally made the water WAY too hot so we had to make them wait while we cooled it down with cups of ice. ARGH. But once the water was the right temperature, we started washing their feet. Tom and I alternated washing, drying and rubbing oil on them. The boys were very distracted, but they really liked putting their feet in the water and the tickling of their toes.
I asked them today what it meant when we washed their feet and they said that we did it because we love them. SO they must have understood something! I am loving having conversations with them everyday about the meaning of Easter. We sing "One Way, Jesus" and "Hosanna", and we do our Holy Week verse every day. Tonight, I did a devotional about love from "Thoughts to Make Your Heart Sing" by Sally Lloyd-Jones. I asked them how they knew what love is and Reuben responded, "Because Jesus died on the cross for us." Yes!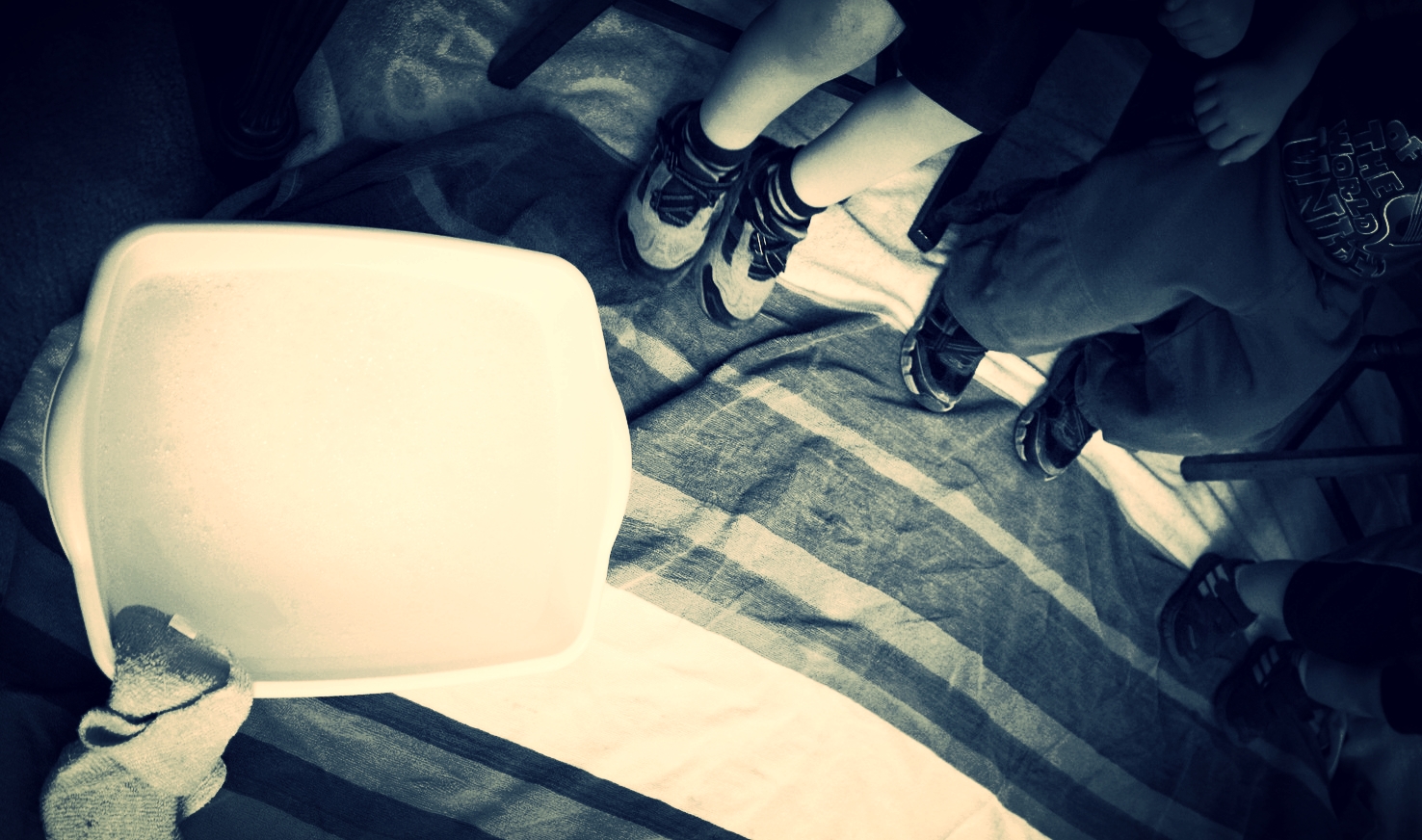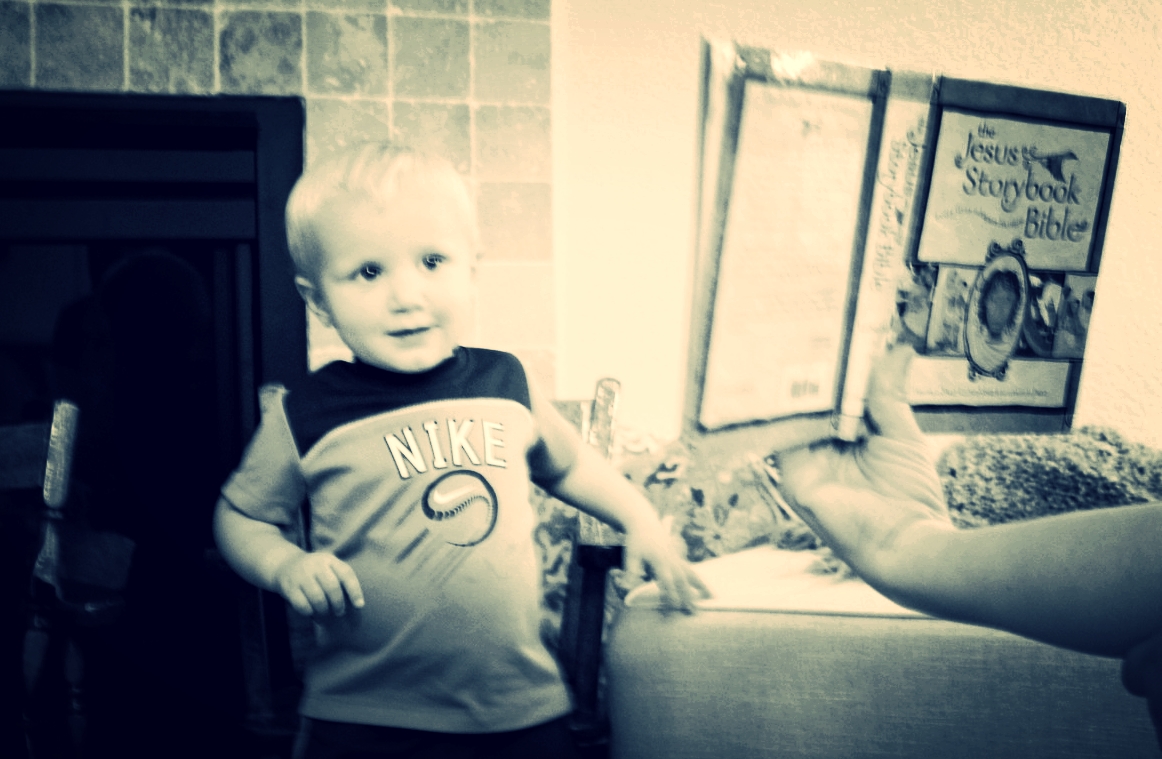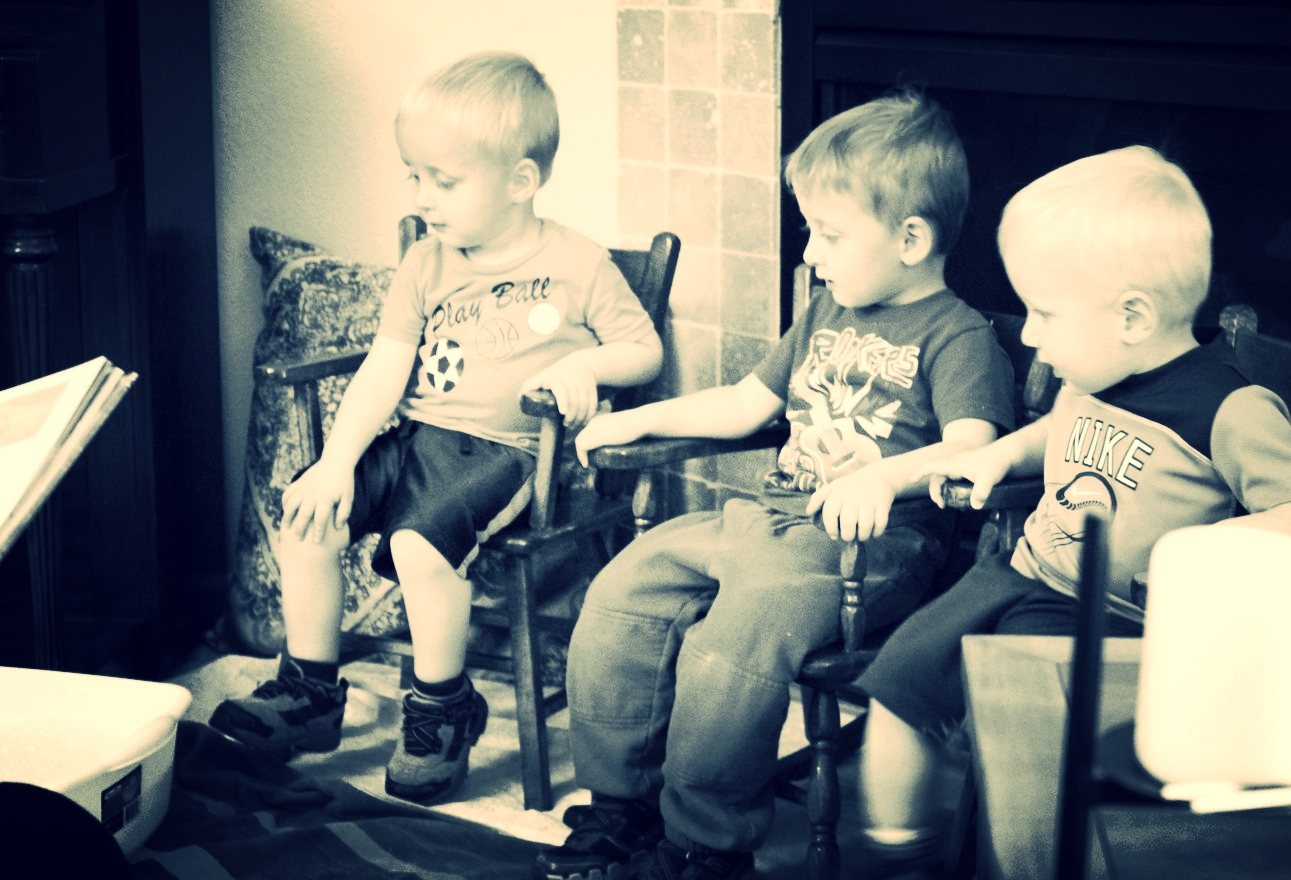 The Appels' Holy Week Plan
Palm Sunday - Buy Easter Lily, Act out Palm Sunday, Pray at 3:16pm
Monday - Pray, Introduce New Scripture: 1 John 3:16a
Tuesday - Pray, Scripture, Introduce New Song: One Way
Wednesday - Pray, Scripture and Song, Dye Easter Eggs
Maundy Thursday - Pray, Scripture and Song, Wash Feet
Good Friday - Pray, Scripture and Song, Take Communion
Saturday - Pray, Scripture and Song, 10 Minute Prayer Time
Easter Sunday - Pray, Scripture and Song, Act Out the Easter Story
What have you done with your family for Holy Week? Have you tried any of these activities? I'd love to hear how it is going!